Access the Internet in Full Privacy
While you are staying connected with your friends, family and coworkers on the Internet, your personal information can be stolen without you knowing. See how a VPN can help.
Compatible with

Windows

Android

iOS
Coming soon

WiFi
Key features
256-Bit
Bank-Grade
Encryption
Blazing Fast and Stable Connections
Protect
up to 5 of
Your Devices
Easy
One-Click
Protection
No Logs
No Data
Collection
Multiple device protection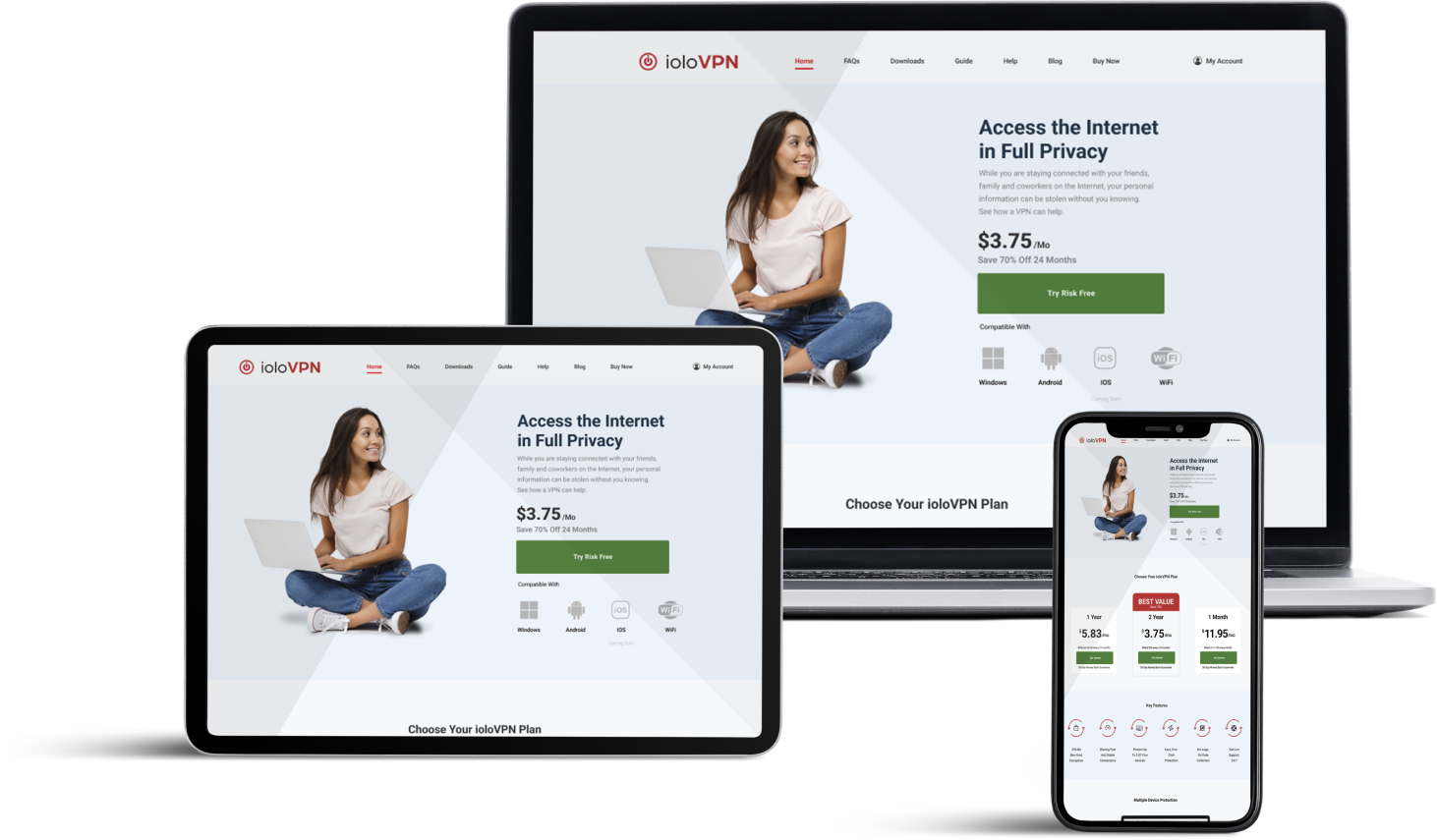 Compatible with

Windows

Android

iOS
Coming soon

WiFi
Features
Free VPNs
World-Wide Servers
Yes
No
Unlimited Bandwidth
Yes
No
24/7 Customer Support
Yes
No
FAQs
What is a VPN?

A VPN, or virtual private network, is an easy and effective solution that protects your internet connection and keeps your identity private online. When you connect to a secure VPN server, your internet connection is disguised by an encrypted tunnel preventing hackers, governments, and ever your internet service provider from seeing which websites you visit and the data you send or receive.

Can I trust ioloVPN?

ioloVPN is a VPN service from the trusted iolo brand. iolo has helped millions of customers around the world by offering safe and reliable software solutions. IoloVPN is also backed by a 30-day money back guarantee.

Can I try ioloVPN for free?

IoloVPN comes with a 30-day money back guarantee.

Is it safe to use ioloVPN?

ioloVPN is completely safe and easy to use. Unfortunately, the same cannot be said about free VPNs. Many free VPN service providers bundle their software with ads and other filler content that can be potentially harmful to your PC.

When should I use ioloVPN?

To ensure your privacy, you should use a VPN every time you connect to the internet. ioloVPN runs in the background of your device, allowing you to stream, navigate the web and use apps freely without any interruption.